The Finney Funerals' difference.
Finney Funeral Services is proudly Tasmanian family owned and operated. We have been providing Tasmanian families with high-quality funeral care and practical advice on arranging funerals for over a century. With our philosophy of trust, care and support at the centre of everything we do, we offer assistance at the time of impending death, up to, and during the funeral.
Trust
Over our long history, thousands of Tasmanian families have placed their trust in Finney's. Finney Funeral Services has consistently been there for our local community to turn to in difficult times.
Care
In our provision of quality funeral care, we rely upon the support of special people from our community in our funeral directors and support staff. These people are handpicked and equipped to provide a farewell with dignity, purpose and respect.
Support
Through our investment in the funeral industry, Finney's have the team and facilities to provide the highest-quality funeral care. For the families that will use our facilities and expertise, we will provide a positive professional experience, supporting you during a difficult time.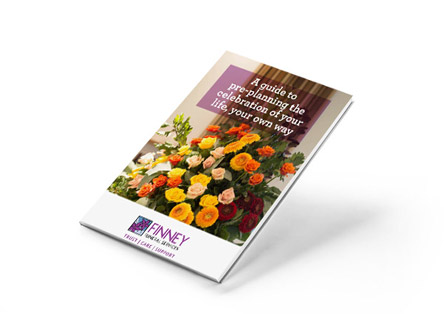 A guide to pre-planning the celebration of your life, your own way. Planning ahead can ensures your wishes are respected after you've gone.
Learn more and get access to our professional advice...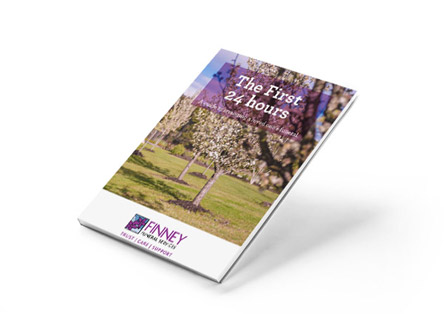 The First 24 hours: A booklet to offer support and guidance, immediately after experiencing the loss of a loved one.
Receive guidance for steps to take in the first 24 hours...